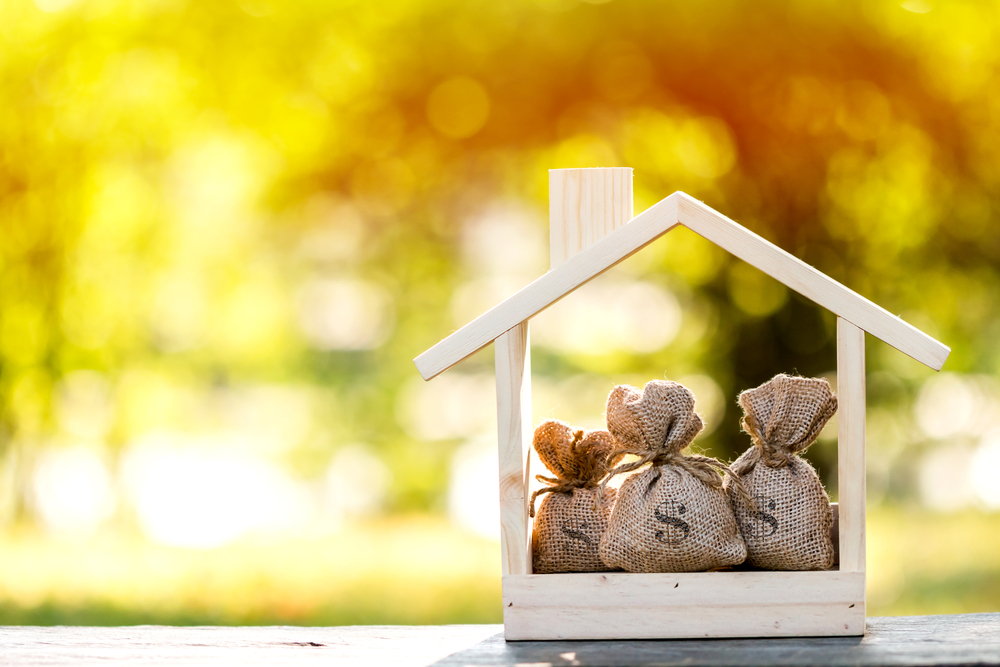 Having Money When You Don't Have Money
Moving from a long held family home is a daunting proposition for most Golden Seniors. Part 1 of Eating an Elephant One Bite at a Time highlighted ways to break this overwhelming transition into manageable pieces. Part 2 emphasized the importance of speaking with financial and legal professionals as the first step in the process. Part 3 offers ideas on how to fund your next move, whether it be to assisted living or a new residence.
Many seniors own their home outright, while others may still have a small mortgage that will need to be paid off before moving. Thankfully, there are a number of creative (and legal) ways to fund a new home before you sell, each of which is based on the equity in your current residence.
The financing tools below should be discussed in detail with your financial planner and/or banker prior to making any commitments. You may find it helpful to have a second set of ears present when meeting with these advisors – maybe an adult child or a trusted friend. Consider  the following as potential sources for money when you don't have adequate cash to fund your next living situation:
–       A home equity line of credit (HELOC)  is a kind of fluctuating "loan" that uses the equity in your home as collateral. Unfortunately, the rules on HELOCs were changed in 2013 which make it more difficult to qualify, but for those who are able to meet the requirements, this remains an affordable option for a down payment on a new home, or to modify your existing home so you can age in place.
–        A home equity conversion mortgage for purchase (HECM for Purchase), or a "reverse mortgage", uses the equity in your current home to buy a new residence. Standard HECMs can also be used to finance assisted living or long term care insurance. HECMs are complicated, but can be incredibly useful for some folks. Because of their complexity, the law now requires homeowners consult with a HECM Counselor prior to securing, or being approved for one.
–        A short-term bridge loan, secured by the equity in your current home, is another means of raising the down payment for a new residence. The bridge loan is paid off once you close on the sale of your old home.
Your financial planner (see Part 2 of the Elephant series) should have a general understanding of each of these tools and will be able to connect you with a banker, a lender, or a mortgage broker who can fully describe each, and help determine which might work best for you. The important thing to bear in mind is that there are ways to finance your next move by using the equity in your home.
No Loan? No Problem!
If you've decided you'd like to purchase a new home, but are uncomfortable with loans of any kind – and many seniors are – you still have options. Once you've identified a property that meets your changing needs, your Realtor® can write an offer for that home containing a home sale contingency. The HSC will give you a fixed amount of time to sell your current home before buying the next. Although this type of contingency may weaken your offer, your Realtor can show you how to strengthen it in other ways.
Some folks are more comfortable selling their current home before they identify another. If inventory of the type of new home you're seeking is limited, and you already have a buyer for your current home, you may find yourself with nowhere to go. One way to ensure you don't get left out in the cold (literally) is to counter any offer you receive on your home, with a suitable housing contingency. This clause tells your buyer that you won't sell unless you find somewhere to live that's suitable to you. It may even be a temporary rental.
The important takeaway from this article is to understand that: 1) it is possible to fund your move prior to selling by using the equity in your current home, and, 2) there are ways to ensure you'll have a place to live, even without taking a loan. Knowing these facts may help reduce some of the stress and anxiety associated with taking the next bites of the elephant known as moving.
The contents of this article are intended to convey general information only and not to provide legal advice or opinions. Contact an attorney for specific legal advice.